ArōmaTouch: book an oil experience at Rivé

The ArōmaTouch Technique utilizes eight specific essential oils, applied carefully along energy meridians and visceral contact points of the back and feet to support healthy emotional and physiological functions for well-being. Each of the oils yields a synergistic effect, enhancing the experience and leading to better physical and emotional wellbeing when combined with the gentle, rhythmic nerve strokes. AromaTouch Technique seeks to address four systemic constants of daily life (stress management, immune support, inflammatory response and autonomic imbalance).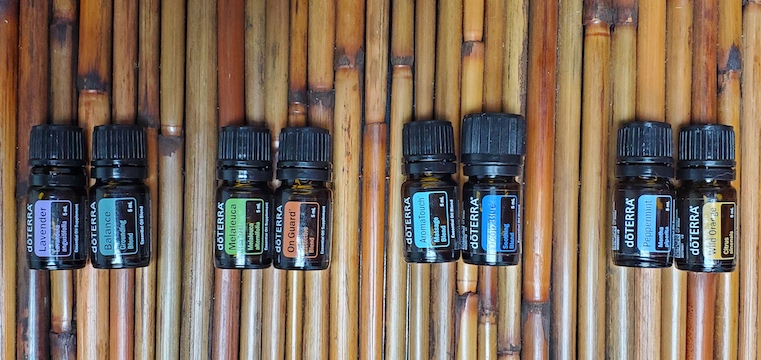 Who would benefit from AromaTouch?
The Technique benefits the nervous and immune systems, for those who experience high anxiety, and more; as well, it can be very supportive following physically/emotionally exhaustive medical treatments.
"It is an exceptionally unique and grounding experience. That was awesome – I am so relaxed."
Personalized Wellness
Schedule a 1:1 essential oils wellness consultation for a personalized approach to learning how to use essential oils in your everyday lifestyle. Each Wellness Consult is different and customized depending on your needs, health concerns and interests. The Consult includes an innovative, technology scan to measure the body's responses to electronic frequencies to generate personalized wellness evaluation.
Please note: Allison is not a doctor and does not prescribe, diagnose, or treat disease. She is a doTERRA Wellness Advocate, a passionate essential oil user and educator who loves sharing her experiences with the essential oils to empower and inspire others. Please always consult your medical provider with questions regarding medications, illness, and general health concerns.
Services: (click service)
Take a quick look
Photo Gallery
Our Hours
Monday

Closed

Tuesday

8:30 - 8:30

Wednesday

9:30 - 5:30

Thursday

8:30 - 8:30

Friday

8:30 - 5:30

Saturday

8:00 - 2:30 (From January 1st - April 30th, by appointment only, or for Bridal, Girls Day Out, and Celebration Parties)

Sunday

Closed
Visit us
4522 William Penn Highway